There was a time not too long ago when Microsoft Word was unmatched for document writing, collaborating and publishing. With Microsoft 365 (a cloud-based Office suite) and Office 2016 the best-known office suites in the world, MS is trying its best to maintain its lead position in office suites. But now other competitive programs to Office and MS 365 closely mimic the MS programs. The difference is that if you subscribe to MS 365, the cost is $10 per month, and for Office 2016, you can expect to pay a few hundred dollars.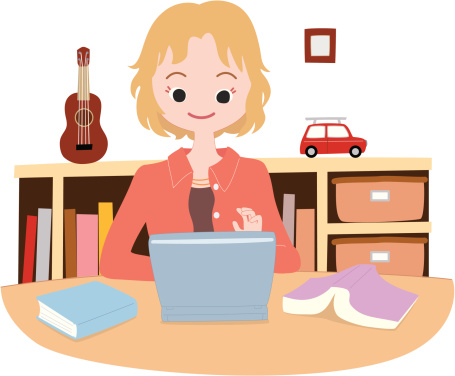 MS Office and MS 365 remain top sellers in the office suite market and remain the most ubiquitous choice for users. The question is, do you need all the bells and whistles that come with the MS product, or can you conduct business using a free office suite? To help you make a decision, brief reviews of the three best alternatives to Microsoft Word follow. As this post is about Word and its alternatives, only the Word portion of MS Office will be compared to the alternatives.
SoftMaker's FreeOffice TextMaker
FreeOffice by SoftMaker includes TextMaker. TextMaker has 100 percent compatibility with MS Office. It is a free version of the makers' paid office suite known as SoftMaker Office 2016. It is compatible with Windows OS from XP to Windows 10 and also has the ability to run on Linux. SoftMaker 2016 supports touch screens along with 4K monitors. The software is robust and has many features. Following are some features that may be important to small- and medium-sized businesses.
MS .doc files from MS Word 6.0 to the current versions (2016) can be opened and saved in TextMaker flawlessly, including files that are password-protected.
TextMaker can open and save files from OpenOffice and LibreOffice into your TextMaker program
Open and save documents in .rtf, HTML, Pocket Word, ASCII and Unicode
Create PDF files and PDF forms directly in FreeOffice TextMaker
Open and save documents in .rtf, HTML, Pocket Word, ASCII and Unicode
Can perform all editing tasks that can be done in MS Word
Spell checking software is part of the free package – and is available in 58 languages
Built-in thesaurus functions in eight languages
Apache OpenOffice Writer
Apache OpenOffice is a completely free download for both individuals and companies. No fees are involved for any level user, and the software was designed as a single office suite. The text program is called "Writer," which is a feature-rich text writing, editing, file and distribution program designed to compete with MS Word. The program includes a sidebar docking element that is especially useful for those with a large screen monitor. Some of the functions that Writer has to make your writing easier are:
Mail merge;
Section-based headers;
Document templates;
Section-based headers and footers;
Frequent updates; and
More
Google Docs
Google Docs is a free text writing program offered by Google. The primary thrust of Google and its Office-type programs, including Google Doc, is the ease of sharing and collaborating with others on individual documents, and the user can set security permissions on each document. Compared to other free text editing and writing programs, Google Docs has far fewer features. It comes with plenty of free storage on Google's storage servers and is able to open and save files created in other programs such as OpenOffice Writer, MS Doc, SoftMaker's TextMaker, and other programs.
But Can These Programs Replace Word for Businesses?
In a word – yes. The top contender from this brief review of three programs is SoftMaker's Textmaker. It is a solid entry in free (or for that matter, paid for) alternatives to MS Word. The MS user interface may be prettier, the ribbon up top is useful, and some of its overwhelming number of features also are useful. But, if you are running a retail dry cleaning business, do you need features that you may never use? Nope — and since these are free alternatives, trying one or all of them gives you a no-risk opportunity to see if they work for you.
Haxxess Enterprise Corporation is the trusted choice when it comes to staying ahead of the latest information technology tips, tricks and news. Contact us at (705) 222. -TECH or send us an email at [email protected] for more information.