Or A Tech With a Name and Experience That You Can Trust?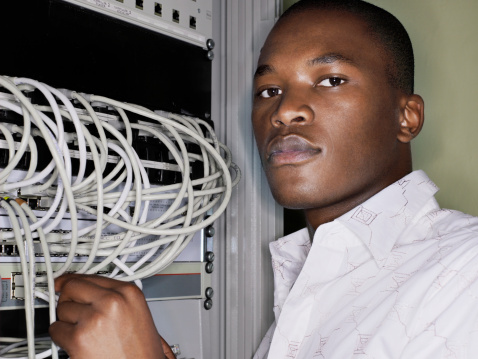 Have you ever had to deal with a massive company that had no personality? Where every time you call, you get a different representative? This approach to service is always ineffective, because it fails to develop productive business relationships between its employees and its clients.
Personalized support is a big part of leading IT services these days. Ideally you want to be on first name terms with your techs, supervisors and other members of the company, because it's an easy way to know they care. Nameless and faceless support providers are hard to trust, because otherwise how can you really know them?
Get to know Haxxess Enterprise Corporation and our team of resourceful technicians. We strive for stronger, more effective relationships with our Sudbury, North Bay and Northern Ontario clients so that we can better serve them. Contact us at (705) 222. -TECH or [email protected] today to learn more.
Truly personal IT support is invaluable, and often includes the following benefits for clients:
Trust: When you know your technician's name and they know yours, it makes for a stronger business relationship. If they fail to meet your expectations as a client, they can't just disappear back into a massive company. You both know each other as more than simply technician and client, which always results in better service.
Communication: If and when you have an issue, it's nice to know you can request to work with that same technician who helped you so well the last time. In a few short minutes of small talk, the two of you can learn about each other, which makes it easier for them to provide service you need because of the rapport between the two of you.
Unique Service: The better you and your technician are acquainted, the more they can tailor their service to meet your exact needs. Whether it's the particulars of your IT system, a preference you have for appointment timing or otherwise, a more effective relationship between technician and client will always mean more effective service.
Haxxess Enterprise Corporation greatly values each and every connection we make with Sudbury, North Bay and Northern Ontario clients, and we do so by prioritizing a personal and effective relationship. Get in touch with us today at (705) 222. -TECH or [email protected] for a more personalized IT support experience.