As a lawyer, you keep a busy schedule. You know that keeping up with technology can help you run a more efficient and effective practice, but you don't always have time to do the research yourself. Fortunately, you have experts like me who can help. I have compiled a list of the four most useful apps a trial lawyer should have. Each one is affordable and designed to enhance productivity. These are the best tools to make your iPad a fully functioning mobile office.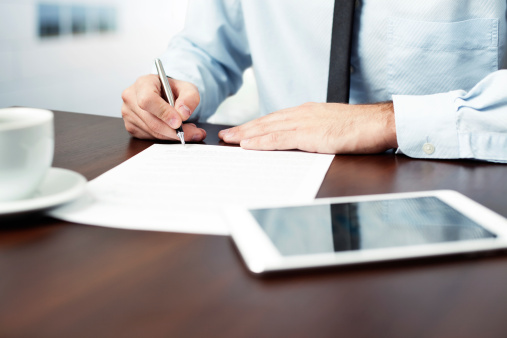 Evernote Scannable
Evernote is fairly well-known software that makes managing notes accessible, reliable and powerful. The scanning app moves all the power of a traditional office scanner straight to your iPad. The features let you:
Automatically use the camera to take high-resolution, detailed scans of any document
Clean up scans by automatically removing creases and other blemishes from images
Turn business cards into contacts with a single touch
Send scans to colleagues over wifi
Dragon Dictation
Dragon has long been the leader in dictation software. The desktop software has helped professionals in every field improve efficiency. The mobile app gives you access to this amazing resource on the go. Just a few of the benefits include:
Hands-free dictation
Communicate on the go by composing emails, responding to texts or managing social media
Make notes or reminders to enhance your schedule and track important information
Work on documents while multitasking
iJuror
The previous apps are useful for most professionals, but this one is specific to trial lawyers. iJuror is designed to help you manage jury selections. It makes it easy to make notes on juror characteristics, qualifications and responses. You can quickly rank jurors, track the striking and save the final jury. If you need more detail, each juror can be paired with free-form detailed notes, making sure you have access to every important fact whenever you need it.
TrialPad
This is another one aimed at litigators. TrialPad is a full-service presentation package that is meant to make your iPad the only necessary device. The app is fast and powerful, easily pacing cumbersome desktop software. Ease of use is also a focus, so you can save time and resources in your preparations. The app supports third-party cloud storage, handles almost every imaginable kind of multimedia and data types, can export to projectors and other presentation devices and can enhance or edit on the fly. There is a reason technolawyer referred to it as, "the best jury selection app."
There are countless more apps available, so if you need something very specific, it's probably worth a browse through the app store, but you'll be hard pressed to find apps with more universal function in your practice than these can offer.