The behemoth, Microsoft Inc., finds itself in ongoing talk as software platforms online unanimously rave of a springtime upgrade being made. These digital communities are buzzing: debates and analysis for an emerging SharePoint platform to be made official this year.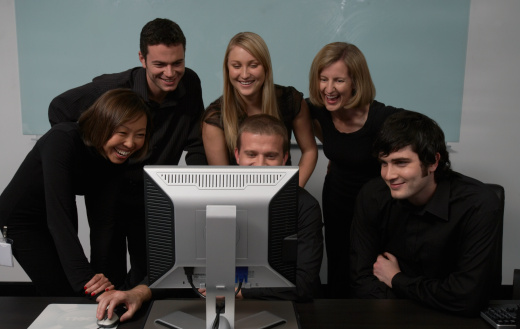 The Redmond, Wash., software organization, on March 14, 2016, announced its most recent "released to manufacturing" for the SharePoint 2016 development and amid expectations. The latest version is a 2013 model. The RTM has been expected by numerous companies lately as design features are already live in their accounts.
You see, Microsoft has already released SharePoint's new search service to its primary consumer. The "free" upgrade gives the software developer a slight edge in upselling SharePoint 2016 to all current users.
The new search capabilities allows data to be accessed from multiple Microsoft products, but through one search key now found in all related software. It's a maneuver taken by the corporation as the software company is distancing itself from the suspicion and speculation forums are creating.
They question the usefulness of this year's version and from its 2013 predecessor.
Some may argue these new benefits as slight at best.
Yet contrary to skepticism, the new development for 2016 provides various functions, the user, usually an account holder in a SharePoint work space, can benefit from it indefinitely. Microsoft is not, without notice, changing the entire functions the software has and therefore retain great market share by incorporating more functions relevant to its end user.
So SharePoint 2016 will still be a digital workspace for the B2B consumers and its intranet uses among employees. One that is enhanced and more accommodating for expanding hardware technology, mobile devices and touch screen capabilities. Its chief function is with fair-sized businesses and among employees sharing, viewing or accessing privatized data.
Time can only tell how soon companies will adapt and upgrade to the new program. Microsoft will phase out the support options it offers to the program's previous versions that a lot are still using.
As stated by Microsoft's very own SharePoint general manager, Set Patton,"This is an important milestone.
The release, as stated in RTM, is scheduled for imminent spring of 2016.
The first edition of the program was released during 2001 in over 35 different languages worldwide and remains integral to many modern businesses. Users can still expect document management, personal cloud computing, enterprise social networking, workflow management, enterprise searches, intranet and extranet uses, and even business intelligence.
Office 365 is notoriously known for offering SharePoint as a service, though, it requires a larger infrastructure for installation and day-to-day processing. The requirements have not changed for the coming release be it password encrypted accounts or user names.
The modifications are geared to improve user experience chiefly. Features, such as mobile diversity, will enable the program to provide better support in touch-enabled functions. IT professionals will see improved manageability and overall protection against leaks in data and intentional break-ins. They will experience simplicity of applications and information through the future's mobile customization.