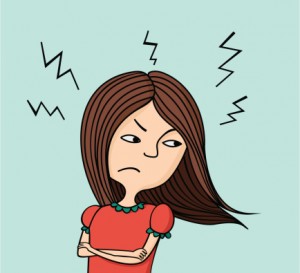 The new Windows 10 has been available for sometime now, and a few of the system's quirks have already surfaced.
This list outlines 6 of the new operating systems most inconvenient or concerning quirks, ranging in severity that users should be aware of:
#1. Overly Simplified Start Menu
The start screen on Windows 8 and 8.1 was a complete fiasco so Windows 10 includes a start menu reminiscent of the classic Windows user interface. The new version divides the left half of the start menu in a display reminiscent of Windows 7.
Some users may be disappointed that it isn't more reflective of the Windows XP UI but this simpler function isn't necessarily a bad thing. The only real drawback is that there is no option to have folders in the start menu branch out when hovered over or clicked on.
#2. Difficult to Remove Tiles Panel
The right half of the startup menu is where users are able to pin desktop applications and Windows apps. Some users may wish to forgo using this panel completely and the option is available to unpin the apps, however, then users are left with a blank panel.
Once the apps are removed the start menu needs to be manually resized. Although this is only a minor inconvenience, it would be ideal if Microsoft simply incorporated a switch to deactivate the tiles panel from the start menu.
#3. App and Default Browser Settings are Reset
When upgrading to Windows 10, your assigned web browser will automatically be reset to the new Microsoft web browser, Edge. The process of adjusting the settings so a different browser loads by default requires a number of steps. Users are required to follow the following path.
from within the Action Center panel click "All Settings"
from there select "System"
under the system menu choose "Default Apps"
scroll down to "Web Browser"
The aforementioned Default Apps page is also where users can set any other default programs that Windows 10 will launch when completing actions such as opening an image, video or music file.
#4. By Default Bandwidth is Shared With the Internet
The Windows 10 system updates by distributing update files to other Windows 10 devices while they are connected to the internet. This is done with the intention of ensuring users are able to get updates quickly.
Although this feature is not supposed to use metered internet connections, there is concern about Windows "stealing" bandwidth. At this stage, it is unclear whether or not peer to peer sharing in this manner will slow your connection or be an issue with internet service provider's maximum data cutoff.
If users are concerned about this, they are able to manually turn it off using the following pathway:
From the Action Center panel: All Settings/Update Security/Advanced Options and select "Choose how updates are delivered".
If you do manually turn off this feature, it is important to remember this can affect how soon the latest updates are automatically delivered to your Windows 10 system.
#5. Many Default Windows Apps are Not Removable
It is understandable why Microsoft won't allow users to install certain default apps, such as the Store and Edge, however several other Windows apps also can be removed. Some of the Windows 10 default apps that cannot be removed include
Calendar
Email
Movies & TV
People
Groove
Xbox
OneNote
Microsoft does this as a means of encouraging users to use these apps, and in turn, buy the services, and this is a common practice brought over from iOS and Android but many users are uncomfortable in seeing Microsoft implement it into the new desktop OS.
#6. Updates Cannot Be Refused
Updating the new operating system is mandatory and automatic – giving users no choice in the matter. They are downloaded in the background while your computer is connected to a non metered internet connection.
The theory behind this is that Windows 10 systems will be kept current and fully updated with all of the latest features and security patches. Users of the Pro, Enterprise and Education versions of the OS have the option of deferring certain updates.
There is already a mumble of concerns with this as one automatic update disabled devices running a specific graphics chipset due to a driver being pushed through that wasn't compatible. Microsoft has released a tool that prevents problematic drivers from being installed.
Discover the latest news on Windows 10 and other technology advancements coming your way. Contact Haxxess Enterprise Corporation at (705) 222. -TECH or send us an email: [email protected] for more information.