A poorly managed office relocation is a recipe for broken expensive equipment, increased stress levels, and headaches for both employees and clients. The following post is dedicated to helping you reduce stress during your office move. From planning tips to successfully orchestrating the digital components, these three tips will help you avoid the most common office moving dilemmas.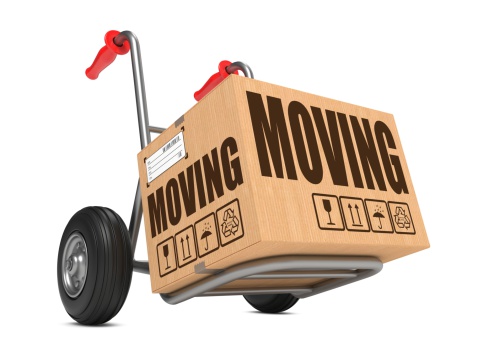 Avoid Office Relocation Stress
Keep employees and clients happy while eliminating stress during your next office relocation.
Tip #1: Start the Planning Process Early — The key to avoiding office relocation stress is to begin the planning process early. As a general rule of thumb, you should start the planning process at least three months prior to the move. Keep the following components in mind as you begin to plan your office move:
Does your office rent or own its furniture? Will your furniture be moving with you, be donated, be sold, or collected by the rental company (if it is rented on a contractual basis)?
Will your computers and other digital equipment be moving with you? How will you keep your digital technologies secure during the move? Have you completed data backups to ensure that vital business information will not be lost in the case of damage?
How will you properly destroy digital equipment that is not being moved?
To what extent will you involve your employees during the relocation process?
By answering the latter types of questions, you can more successfully keep business operations "as usual," before, during, and throughout the relocation process.
Tip #2: Purge Old Data and Recycle Electronics — An office relocation can spell disaster for IT security. Whether you have a dedicated IT department, a single IT employee, or outsource your IT solutions, you need to communicate effectively regarding your IT security protocols. From securely purging old data and safely destroying old electronics, to moving your data servers, to the possibility of a temporarily out-of-service email system, you have many facets of a move to address before you pack the first box. Failing to properly plan can result in lost business data, misplaced equipment and, worst of all, unhappy clients.
Tip #3: Change Your Digital Address — In the middle of packing all of your office's physical components and alerting clients, it is easy to forget about the digital move that must also take place. Whether you are moving to a new city or state, or simply moving to a new office within the same building, you will need to update your digital address. Start by updating your NAP information with Google. Next, change your data on any site that supplies a directory, for example, Yelp, Yellow Pages, Local.com, City Search, and many others. Don't forget to change your Google Map listing to ensure that your business information remains up-to-date for any actively searching individuals. Finally, be sure to change your website contact page and footer information, email signatures, social media profiles, and marketing materials to properly reflect the new address.
While the words "fun" and "easy" might not be the first adjectives used to describe an office relocation, there is no reason that "stress" needs to be the first word that comes to mind. With sufficient planning you can minimize the logistical hassle of a move without reducing IT security or disrupting client services. Haxxess Enterprise Corporation is the trusted choice when it comes to staying ahead of the latest information technology tips, tricks and news. Contact us at (705) 222. -TECH or send us an email at [email protected] for more information.